I Just Shake My Head When I Hear
Close-Minded, Short-Term Solutions Like
"You Need to Stop Eating Carbs"
No, you don't. I used to be a keto zealot who believed that "Keto is the best diet for everyone". I still love the keto diet and I do it from time to time, but I'm eating more carbs than I have since I was a kid and I'm the leanest and most muscular I've been since my 20s (I'm in my mid 40s).
Your body has natural pathways designed to shuttle incoming carbs towards your muscle cells and AWAY from your fat cells. In some people, these pathways are "broken".
So, if your blood sugar levels are high... those pathways may have been shut down. Some people develop various levels of insulin sensitivity. The pathway isn't performing to the best of its ability, and instead is sending those incoming carbs to your FAT cells...
However, you can turn these natural pathways back ON to ensure the carbs are going to the right place in your body.
Imagine Eating Carbs, Keeping Your Blood Sugar
Stable, And Having Your Body Send Glucose

Energy To Your Muscles Instead of Your Fat Stores

This is 100% possible when your body's pathway is partitioning carbs correctly toward your muscle cells.

Some people were born with this natural pathway already performing perfectly.

Others, like you and me… might need a little help.

In fact, this is why I first started investigating these pathways.

My BiOptimzers co-founder and buddy, Wade Lightheart, is one of the lucky few with a carb-efficient metabolism.

Wade even calls himself a Carbovore.

Wade can pound carbs as much as anyone I know… And yet his blood sugar is stable, his health optimal, and... He. Never. Stops.

Wade has the energy of a man half his age.

Given his body's natural ability to delegate his carb intake to the correct cells in his body, I dare anyone to try and tell Wade carbs are bad for him.

For a lot of us, however, carbs seem as if they're working against you.
Going Low-Carb Simply
Delays Blood Sugar Swings…

It Won't Fix the Problem.

The body's "carb utilization pathways" get weaker when people stop eating carbs. This has been shown in athletic performance research. Athletes who stopped eating carbs for a while and were fed carbs for several days before an event had WORSE performance than those that didn't do a low carb phase. 1
Cutting Edge Bodybuilding Science
Revealed The Keys To

Blood Sugar Optimization

I've also had issues with blood sugar and insulin resistance. It's probably due to the fact that I was raised on a steady diet of macaroni and cheese, Coca Cola, and Lucky Charms cereal (I was a big fan of Count Chocula too).

That's why doing a ketogenic diet worked well for me. My food cravings on a carb diet would run out of control and I struggled not to overeat.

In order to create a solution that would help all of us once and for all, I had to determine why all the other "solutions" out there were failing….

I've been studying blood sugar for over 27 years...searching, analyzing, and testing the highest-quality, natural ingredients...

I spent the past 2 years pouring over cutting-edge blood sugar research and laboratory results to select the best-in-class formulations.

Some of the top researchers in the bodybuilding world were achieving breakthrough results when it came to improving insulin resistance and better utilizing the carbs as fuel by using some new breakthrough ingredients.

I was using this formula myself on "carb days" and experiencing amazing results: more lean muscle… less cravings… more energy… and lower blood sugar.

This is the formula I gave my wife which worked wonders.

I also started giving it to my mother-in-law. Within 3 days, her insulin resistance problems were solved.

We kept testing and improving this formula for a year and we're now ready to share it with the world.

The goal was to create:
The Most Potent, All-Natural, Clinically-Proven
Solution To Regulate Blood Sugar,

Improve Weight Loss, And Fuel Muscle Growth

Not only did I look to perfect the formula for regulating blood sugar, our team found natural remedies with a unique ability to convert excess glucose into long-lasting energy.

Energy to:
Power the TRILLIONS of cells in your body
Fuel your starving muscle cells
Eliminate toxicity in your bloodstream
And revitalize your entire body from head to toe
The key is to stack Glucose disposal agents (GDAs).
GDAs are substances that aid the uptake of glucose from the bloodstream into the muscle tissue where it can be used immediately to fuel activity, or can be stored in the muscles and liver as Glycogen to provide energy when needed later.
And with the formula that was created...
Carb circulating pathways TURN ON.
Insulin receptors around your muscle cells light up.
Stack Glucose Disposal Agents so that we maximize the energy creation from carbs and minimize the fat storage.
And your metabolism switches from fat storage mode to fat-burning mode.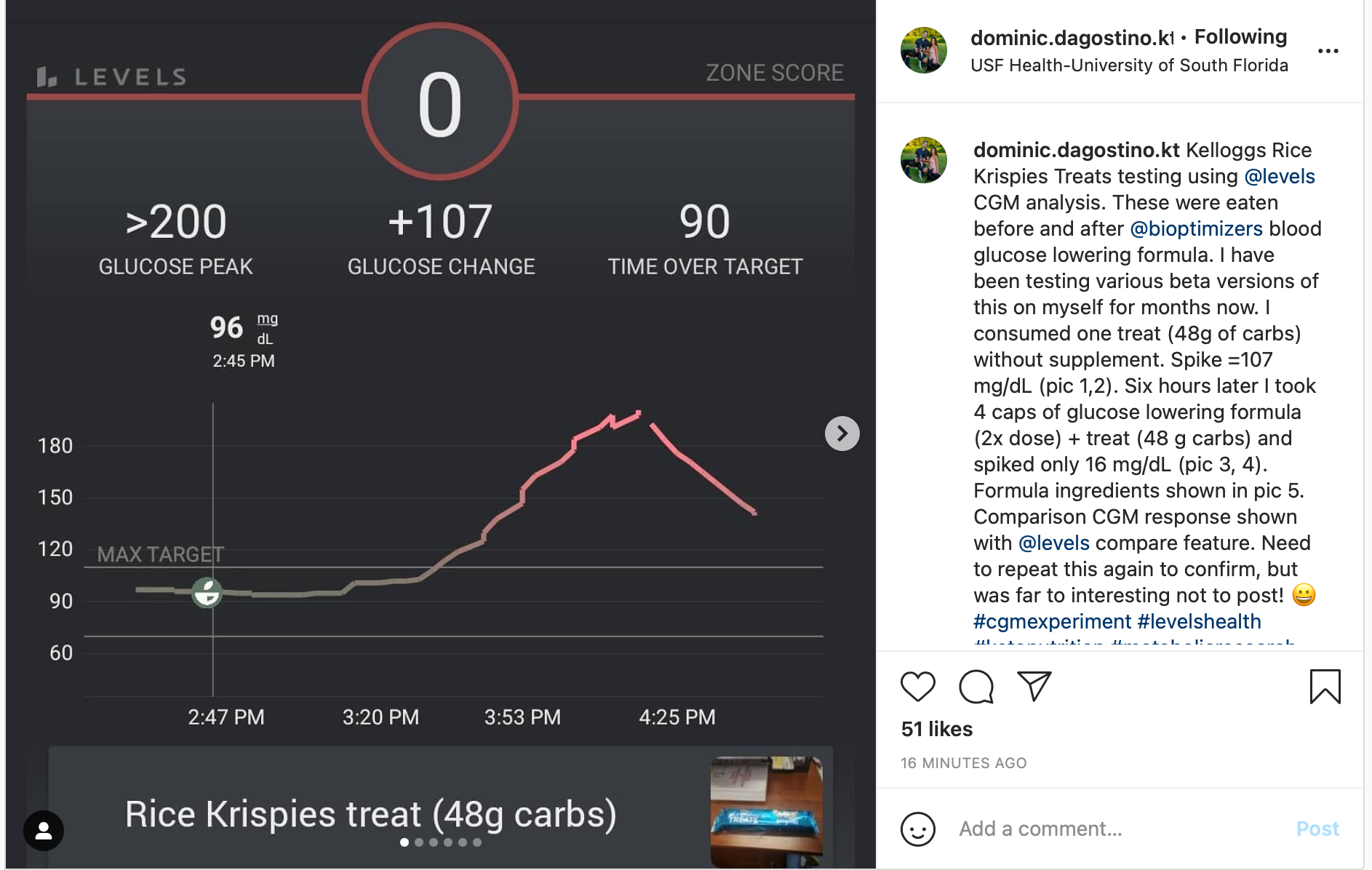 I was SHOCKED by my own results using this breakthrough formula.
I feasted on carbs, went to the gym, and felt an incredible SURGE of energy coursing through my body. I lifted heavier. Lasted longer. And my muscles felt full and strong.
The formula contains the right set of natural nutrients to:
Convert incoming carbs into healthy, sustainable energy
Restore metabolic pathways
Regulate blood sugar
And fuel muscle cells